Here are some testimonials & reviews for "The Dog Fence Guy!"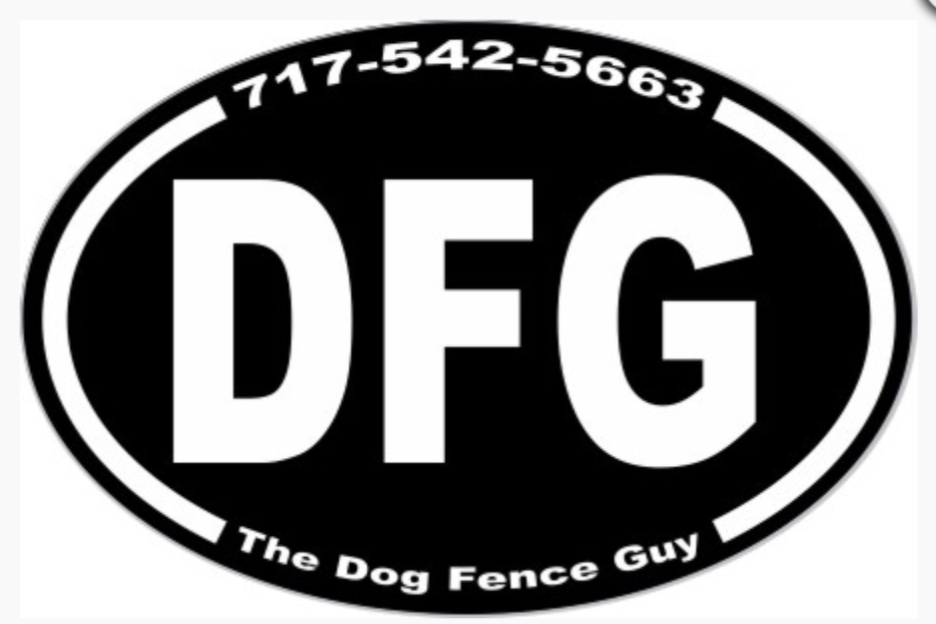 "I would like to take a moment to describe my experience with dealing with The Dog Fence Guy. Originally, I had another dog fence system installed at my home/practice. At the time I had (2) dogs, a Great Pyrenes, and a Dachshund. I gave up on the system after both dogs continually escaped it. After meeting with Joe Madilia, The Dog Fence Guy, I gave his company the opportunity to try to contain my dogs. I am very pleased to say that the "Gentle Light Touch" training approach has contained my dogs successfully. Mr. Madilia has a very simple, progressive, and easy to follow 9-day outline that makes the training go quickly without any confusion. Above that, I would highly recommend The Dog Fence Guy in my practice. I feel the products are superior with options you cannot get anywhere else. The service I get from The Dog Fence Guy is second to none. Usually the same day, or next day service. I'm proud to say that since then we've added a third dog to the dog fence system and he's been successfully contained."
Dr. Jeff Pendleton, DVM Harrisburg Pike Animal Hospital - Lancaster, Pa 17601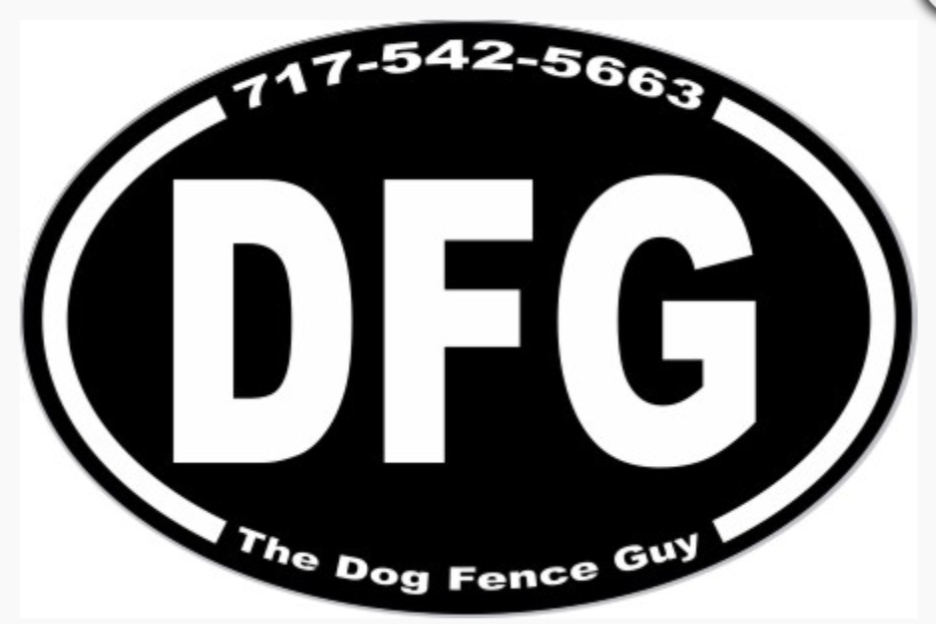 "My staff and I will only ever recommend The Dog Fence Guy for our Pet Containment needs. I've seen the results of his products and I fully endorse and stand behind the this brand of pet containment products and its gentle training method." 
Dr. Jeff Horst, DVM Animal Health Care Clinic Myerstown, Pa 17087

"We were considering giving "Beans" away because of his poor behavior. A professional trainer even suggested "putting him down". What a change! You (The Dog Fence Guy), helped us and saved Beans life. Thanks!
Dennis & Ruby Smith – Lancaster, Pa 17601
"An Underground Dog Fence allows us to have less stress, and more enjoyment with Boomer without affecting the rest of the neighborhood! Thanks again and we would highly recommend your Pet Fencing company.
Mike Lehr – York, Pa 17401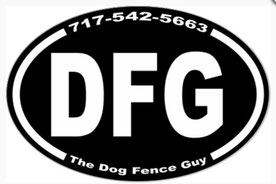 "Thanks Joe for helping work with Cleo, we see no trips to the landfill in her future". "This dog fence was one of our best investments ever!"
Ruth Feister - LanChester / Narvon 17555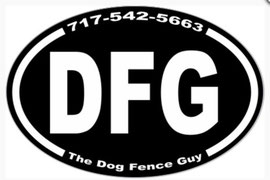 "Our Labrador, Bo, ran through the Invisible Fence® brand of pet containment system. It did not keep him in the yard at all. However, with The Dog Fence Guy's help and with a stubborn dog receiver, Bo stays in the yard 100% of the time. We now have peace of mind."
Debbie Wrightson – Lancaster, Pa 17602
                                        "We are very satisfied with the whole program."
Marc Halpern - York, Pa 17402 
"The Dog Fence Guy has been great to work with, and the dog fence system
has proven to be very effective! I went with The Dog Fence Guy because of
the 100% refund in the event the system did not work. 
Pastor Robert Verno – Millersville, Pa, 17551
"Tucker has a healthy respect for his dog fence boundaries! What
a wonderful way to train a puppy!"
Sam & Marian Thomas – Lancaster, Pa 17603 
"Our dog is a high energy dog that needs room to run. The dog
fence allows us to give her a lot of freedom. We love the indoor unit.
We were able to take those ugly child gates down and she doesn't
even try to go in the living room. It is great! We would highly
recommend. The service has been great! Thanks so much!"
Fred & Cheryl Crook – York Pa 17403
"Our underground dog fencing is fantastic! Our dog is
now safe and will not run away. He also learned his boundaries
quickly. Pet Stop® installed the dog fence in a timely manner. They
also thoroughly explained everything to us."
Davis & Erin Harper – Lancaster County, Pa 17602

 "I hired The Dog Fence Guy to install my pet fence after I installed
one of the store bought electric fences and had nothing but trouble
with it. Had I known about The Dog Fence Guy, I would never have wasted my
time, money, and effort on the store variety."
Shauna Beckendorf - Lancaster, Pa 17604
"Our Sales Representative was excellent and came highly
recommended to install our dog fence. We have been extremely
satisfied with our experience!"
Kristen High - York, Pa 17404

 "The only thing we can say about our pet fence is "Why did we wait
soooo long to do this?" We love our Pet Stop® dog fence!"
Jennie Knox - Lebanon County, Pa 17042


"I adopted an unruly puppy from the ASPCA. She slipped her leash twice and ran away. After a 2-day pet fence installation and an easy to follow conditioning program, my dog
Sky is a well-behaved member of my family! I was so impressed by
the knowledge, expertise and reasonable cost of The Dog Fence Guy. I would
highly recommend The Dog Fence Guy® to any responsible pet owner."
Joe Crawford - Mountville, Pa 17554
"We were very satisfied with your representative! The product shows
great results. We were very pleased! I did a little research and found
The Dog Fence Guy  to be top notch and very affordable as opposed to other
dog fence companies. Thank you!"
Gary Breniser - Lebanon, Pa 17042
"Quality Product supported by Quality Service. Installer very
Professional and Knowledgeable about dog fencing products."
Tom Mulligan – York, Pa 17405
"I am very satisfied with The Dog Fence Guy. I am
impressed with how quickly Casey learned her boundaries.
Our neighborhood has a lot of activity with kids & dogs passing
by our house. Casey never leaves the yard!"
Elaine Aument – Lebanon, Pa 17046
"Our situation was very unique. We were forced to keep our dog on the property after a man went after him with a stick. It was impossible job to do because of Ted's breed (German Shepard). I called around and talked to The Dog Fence Guy. They came out the very next day and thoroughly explained the system to me. I was pleased and asked if it could be installed right away. The next day the fence was completely installed, and ready to go. The Dog Fence Guy cared enough about my urgent needs, but I felt Ted and I are the big winners because the dog fence system is awesome and it meets our pet containment needs."
Tracy Brendle –  Elizabethtown, Pa 17022
"Very satisfied with customer service & installation of dog fence.
They take the time with the customer, and not a conveyor
belt type business."
Kate Dommel – Mount Joy, Pa 17552
"Thank you for making our lives so much easier! Darby is having
a great time being able to run around the yard w/ the kids. What
a great dog fence!"
Dave and Lisa Anderson – Lancaster County, Pa 17520


"We are very satisfied so far with our pet containment
system. We appreciate all the work you put into your business."
Jim & Deb Bennawit – York, Pa 17505
 
"Excellent Service, Excellent dog fence."
John Burke – Palmyra, Pa 17078                      

 "Joe was awesome. Very personable and really cared about my dogs.
He was thorough and was ready to come back out if we needed his
help. I know I pick the right Dog Fence Company to put in our
pet containment system."
Dana Fryberger – Lititz, Pa 17543
"We are very happy with our pet fencing"
Debbie Keens – East Petersburg, Pa 17520
"Thank you for all your help with our pet fencing needs. Everything is
going smoothly now!"
Anne Killian – Hershey, Pa 17033


"Very relieved my dogs adapted well to our dog fence. They enjoy
their freedom and exercise."
Diane Kitch – Cambelltown, Pa 17010 
"Joe was very knowledgeable and capable of handling every situation
my dogs presented to him. Pet Stop® Brand of Pet Containment is
highly recommended by me!"
Barry Lee – York, Pa 17406 
"We are very pleased with The Dog Fence Guy. Thank
you very much!"
Melissa Malcynski – Lancaster County, Pa 17584 
"We love our underground pet containment system. Joe
was excellent!" 
Phil and Michelle Williams – Millersville, Pa 17551 
Have a question? Call or text 717-542-5663