---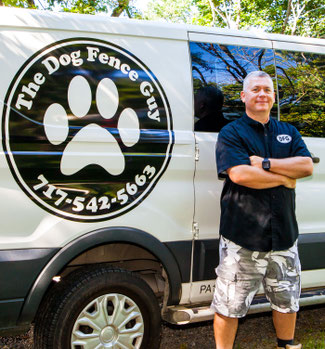 Joe
Owner of The Dog Fence Guy!®️
The Dog Fence Guy!®️ was established by Joe Madilia and he has been working to successfully train and contain thousands of dogs since 2000.
In 2008 Joe decided to become a Veteran, Family-Owned, Independent Dog Fencing Contractor. Being a Locally Owned and Operated Business has given them the luxury of focusing on perfecting the pet containment business.
Joe is a 1987 graduate from Hempfield High School, Mount Joy Career and  Technology Center, and the Associated Builders And Contractor's as a Journeyman Industrial Electrician with an extensive education in Electronics. He's also been a member of the Building and Industry Association and the IACP.
Joe also spent four years in the United States Marine Corps and served during the Persian Gulf War. It wasn't until 2000 that Joe was able to combine his love for dogs and the pet containment industry.
Over the years, customers have referred to the way Joe trains as the "Dog Whisperer" of pet containment.  "He seems to know exactly what the dog is going through, how the dog will react, and how to make the training process as easy as possible with the best possible outcome."
Joe has been certified by the IACP for Advanced Pet Fence Training Certification. This is different than our competitors who "certify" themselves.  The IACP is a worldwide organization that is the only THIRD PARTY organization that has a Pet Containment Training Certification process as of 2007.
In summary, it's their goal to completely satisfy all their customers with their pet containment needs. The one goal we live by is to:
Know the business and do it better than anyone else.

---
Alissa was born in Lancaster, PA and graduated from Hempfield High School in 2014. Since August of 2019, she has worked full-time as an installation assistant for DFG. However, since joining the Team, she has been promoted to Office Manager, where she will become a valuable asset managing the business from an internal position. Her favorite aspect of work is interacting with the great variety of dogs she sees every day. Her favorite dog breeds include Golden Retrievers, Pugs, and Pit Bulls.  Outside of work, she enjoys spending time with her family, travelling, going to concerts, and attending football games.
---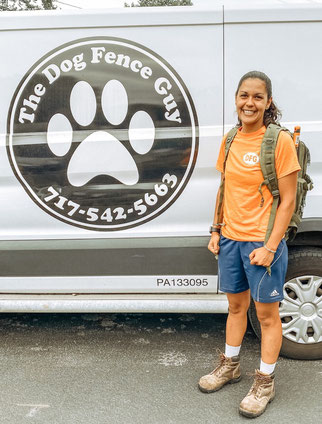 Brittany
Installation Assistant
Brittany was born in Lancaster, PA and graduated from Hempfield High School in 2006. Since August of 2021, she has been a full-time installation assistant for DFG. Before joining the DFG crew, Brittany had worked as a before-and-after-school supervisor at the Hempfield Rec Center and Farmdale Elementary School. Although she loves every dog breed, Pit Bulls are her ultimate favorite. She currently has two Pit Bulls named Maylyn and Lucy. Outside of work, Brittany enjoys spending time with family, making memories with her niece Olivia, woodworking, landscaping, gaming, detailing cars, and rooting for the Steelers. Brittany is looking forward to her future with DFG and helping the business grow, while also fulfilling her life goal of meeting all dogs!
---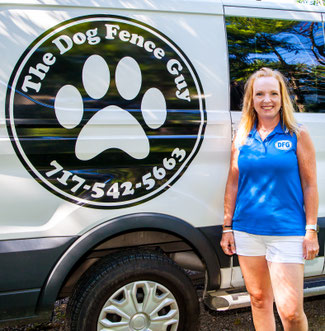 Nickie
Social Media Manager
Nickie was born in Lancaster, PA and graduated from Penn Manor High School in 1992. She later earned an Associate's Business Degree from the Consolidated School of Business in 1994, and started working for DFG in 2018 as the office manager. Her favorite aspect of the job is being able to share on social media both the work that Joe, Alissa, and Cam do so that everyone can see their hard work, as well as pictures of the dogs! Her favorite dog breeds include Bulldogs - Olde English, English, and Frenchies - and Pit Bulls. Outside of work, Nickie enjoys family time, digital scrapbooking, and being active. Most importantly, Nickie adores her blended family of six - Chase, Brooke, her two stepsons Josh and Cam, and of course, Joe "The Dog Fence Guy!" - and her two fur babies Bentley and Stella.
---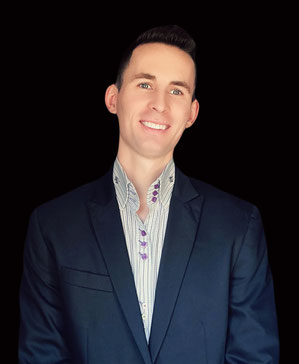 Joshua
Technology Administrator 
Joshua, a Thaddeus Stevens College of Technology graduate, is our dedicated Technology Administrator. Joshua works closely with the DFG technical team to provide leadership, risk analysis, technical planning, and technology standardization. Joshua brings 16+ years of IT experience to the DFG team. Outside of technology, Joshua enjoys spending time with his 3 dogs: Bruno (American Bully), Belle (Great Pyrenees), and Griffin (Collie), and his wife, Sarah.
---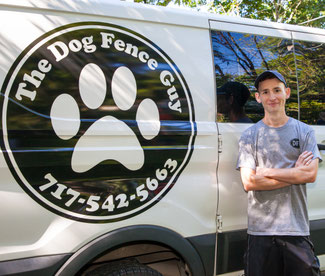 Cam
Strategist & Web Development
Cam was born in Lancaster, PA and graduated from Hempfield High School in 2017. Cam has earned his Business Degree from Franklin and Marshall College. Graduating with Honors has given him the valuable resources he'll need to maintain the business in a competitive environment. Since starting as a young boy, he has worked part-time as an installation assistant for DFG. Cam has rapidly and efficiently climbed to the position he now serves. His favorite aspect of work is using the trencher and cutting driveways. His favorite dog breeds include Huskies, Boston Terriers, and Shiba Inus. Outside of work, he enjoys attending Steelers games, hanging out with friends, watching Dateline and Survivor, and playing Madden competitively.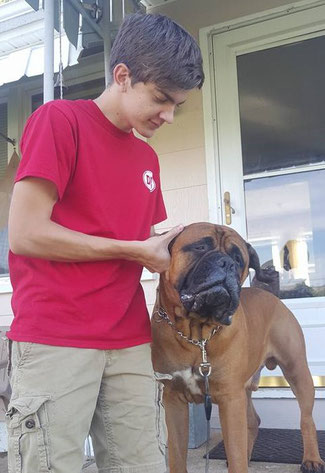 Bailey
Installation Assistant
Bailey, a Hempfield High School graduate, started working for DFG in 2015. He has worked both part-time and full-time as an installation assistant. Due to school obligations, he enjoys helping DFG out during his school breaks. He is currently attending West Virginia University, majoring in History and Criminology. He plans to eventually work in an investigative branch of the government. His favorite dog breed is the German Shepherd.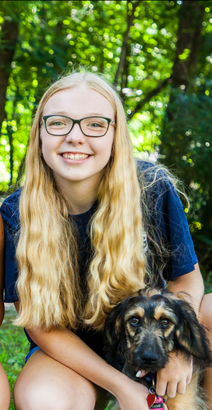 ---
Brooke was born in Lancaster, PA. She is a class of 2024 Hempfield High School student who is currently taking all honors classes while working to maintain a 4.0 GPA. Brooke works as an Office Assistant, which is a position that offers her the flexibility to enjoy her various dance responsibilities including being a part of the Hempfield High School Dance Theatre program. She shares her home with her Olde English Bulldogge, Bentley and her French Bulldog, Stella. Outside of work, Brooke enjoys dancing and spending time with her friends and family.
---
Have a question? Call or text 717-542-5663, or email us at dogfenceguy2000@gmail.com